Rep. Taylor Greene Defends 'America First' Effort, Pushes Back on Critics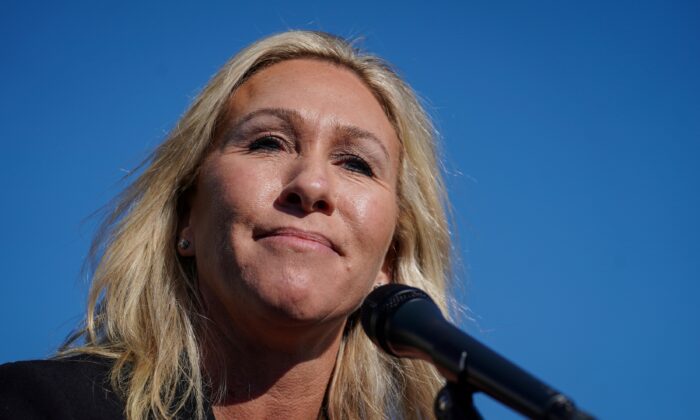 Rep. Marjorie Taylor Greene (R-Ga.) said Saturday that she won't back down from promoting "America First" policies as she addressed criticism of a caucus she was helping create.
A document outlining Taylor Greene's "America First Caucus" was published by a media outlet on Friday, with the document drawing criticism from Democrats and Republicans for phrases such as, "America is a nation with a border, and a culture, strengthened by a common respect for uniquely Anglo-Saxon political traditions."
Critics said some of the language in the document was hateful and racist.
But Taylor Greene on Saturday in a series of tweets said she did not write or say any of the phrases in the posting.
Read the story at EpochTimes.com...