A SCANDAL OF DEMOCRATS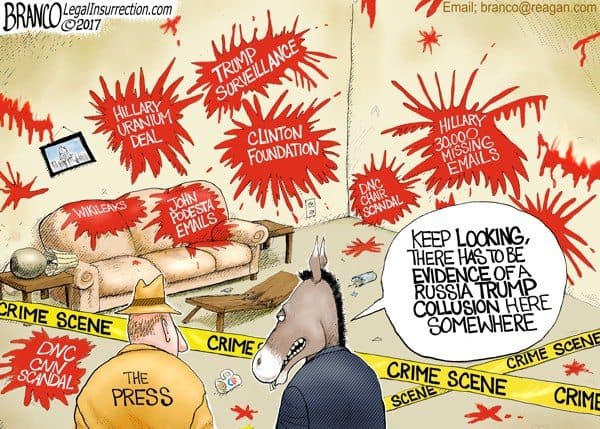 If a tree falls in the forest, but no one is there to hear it, does it make a sound? Not if it's a Democrat scandal. It's gotten so that "scandal" should be the collective noun for Dems – like a school of fish, a leap of leopards, a prideof lions, a scandal of Democrats.
If any of these five scandals got half the attention Watergate did, each would be considered the worst in American history.
---
Jack Kelly is a former Marine and Green Beret, and was the Deputy Assistant Secretary of the Air Force during the Reagan Administration. Until his retirement in January 2017, he was the national security writer for the Pittsburgh Post-Gazette
---
p.s.: Many thanks to Emil Viola for sending us this item.